This project is best viewed on: desktop, laptop, tablet, or landscape mode for mobile
Duration         My Role                    Company                                          Client
2 Weeks      UX Designer       SevenTwenty Strategies      Best Buy
Best Buy asked 720 Strategies to design investment pages for their corporate website. Joe Richards, vice president of client services at 720, allowed me to take on the task. 
Create 3 user-friendly webpages to persuade users to invest in Best Buy.
I didn't have time to conduct any sound user research. Instead, I created Eric, the fictional user that helped me shape the entire design.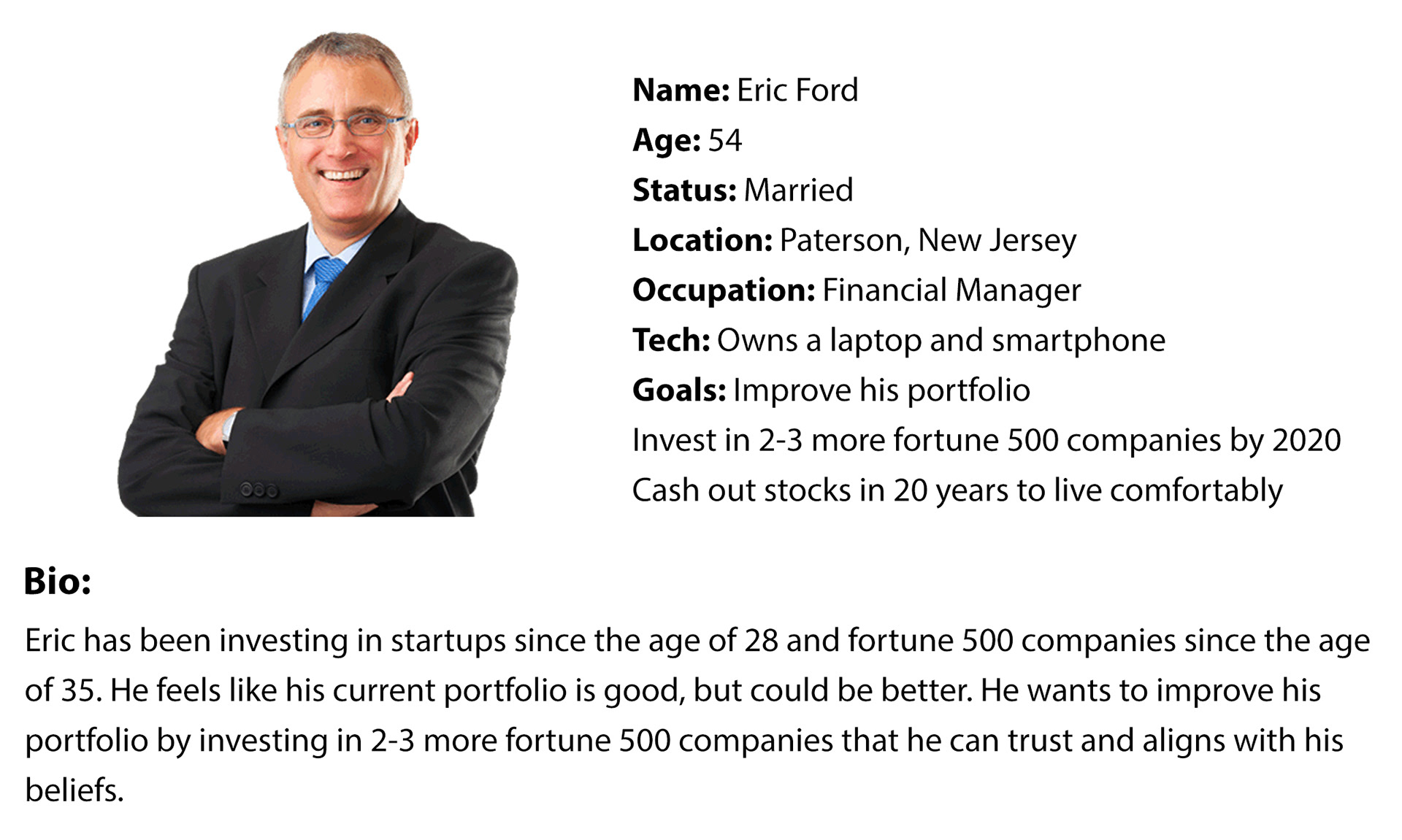 2.
Utilize negative space
Before I began designing any visuals on the computer, I sketched out numerous concepts for the hero image based on the layout requirements. Once I chose the best design, I opened Photoshop and got to work. This is the layout I created and used for the rest of the designs.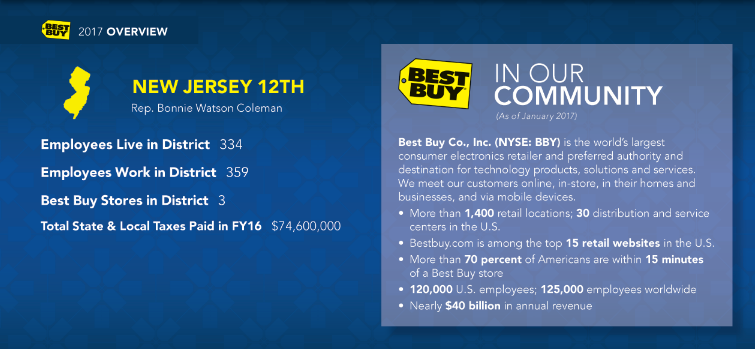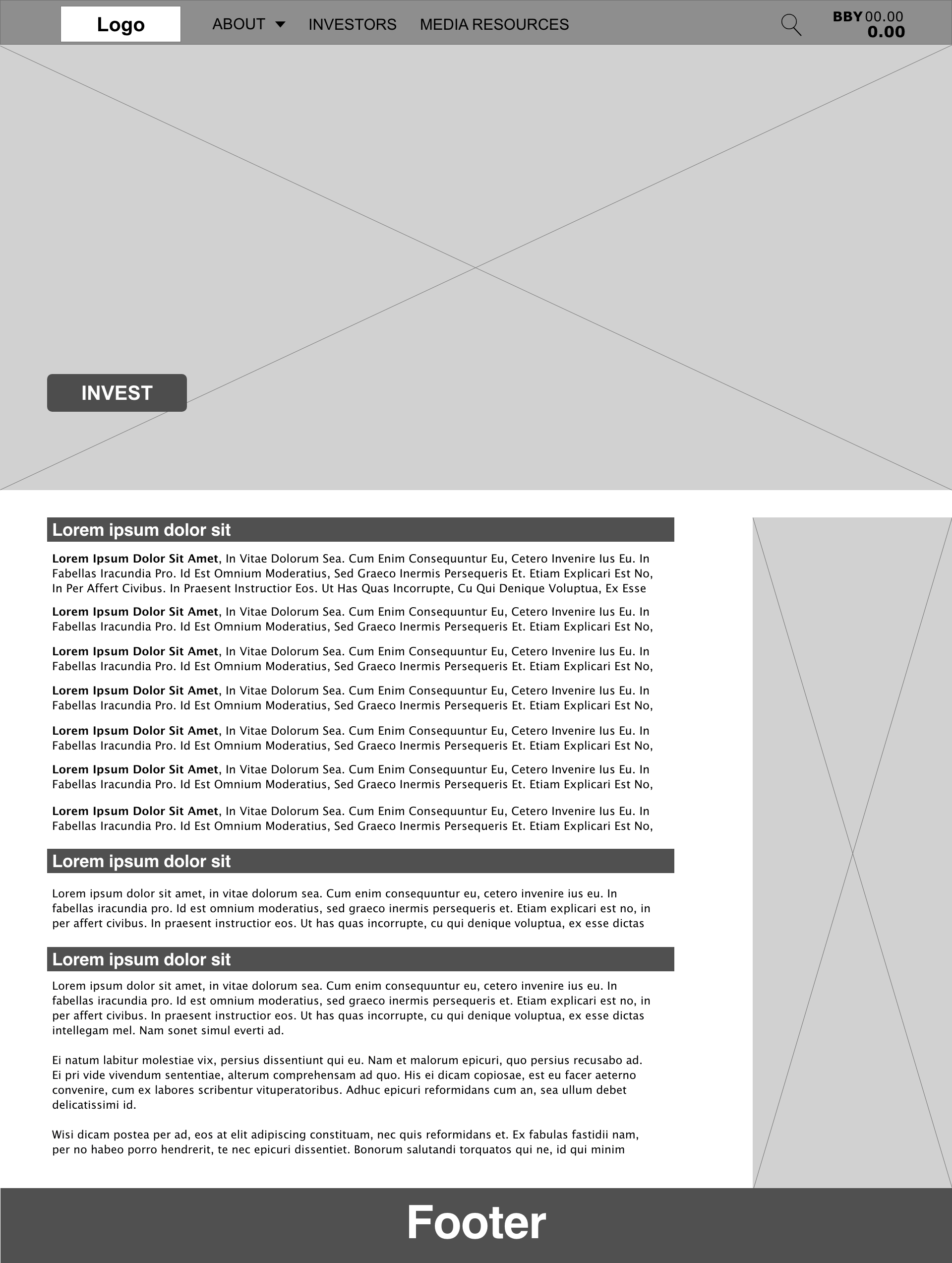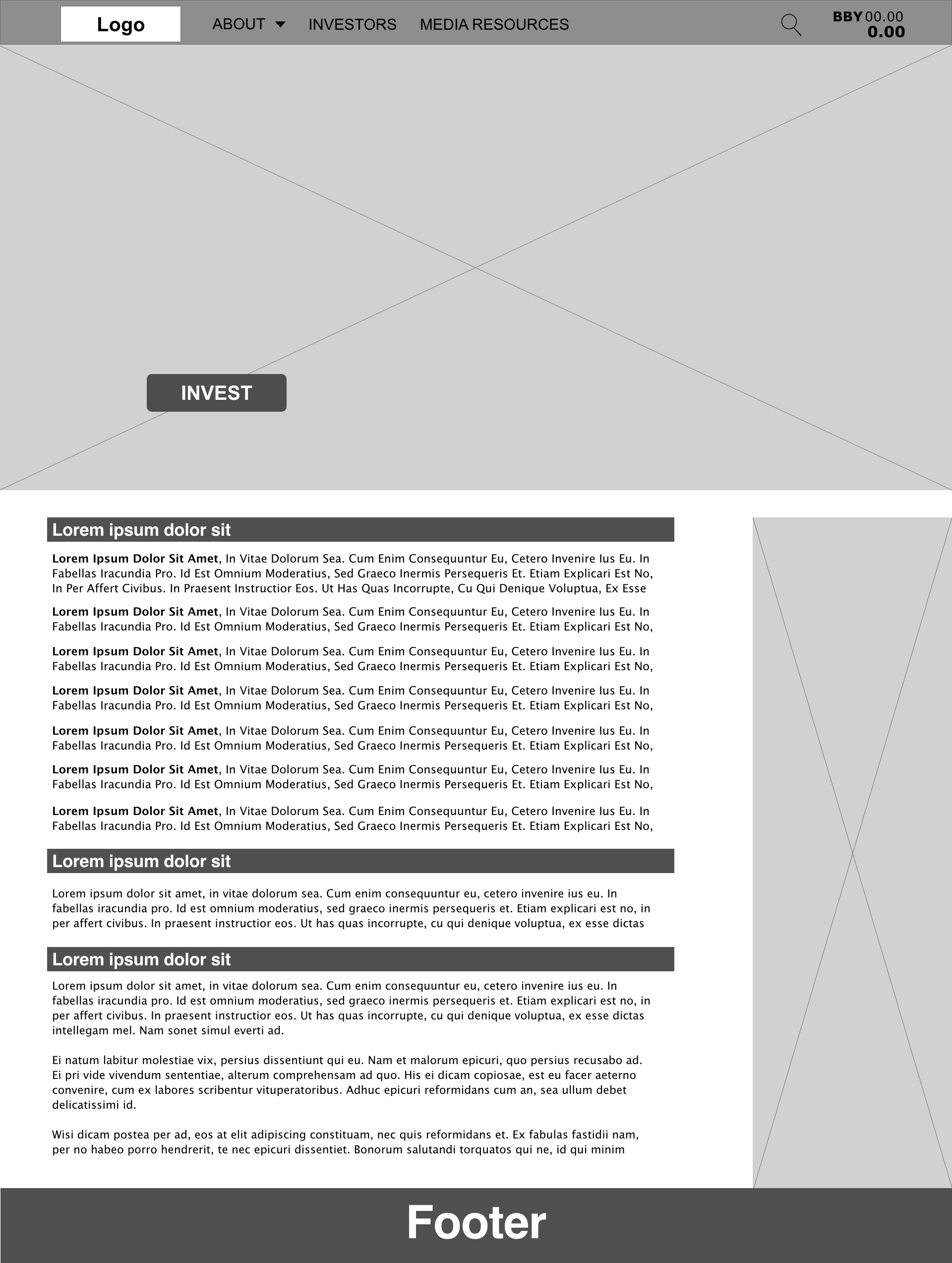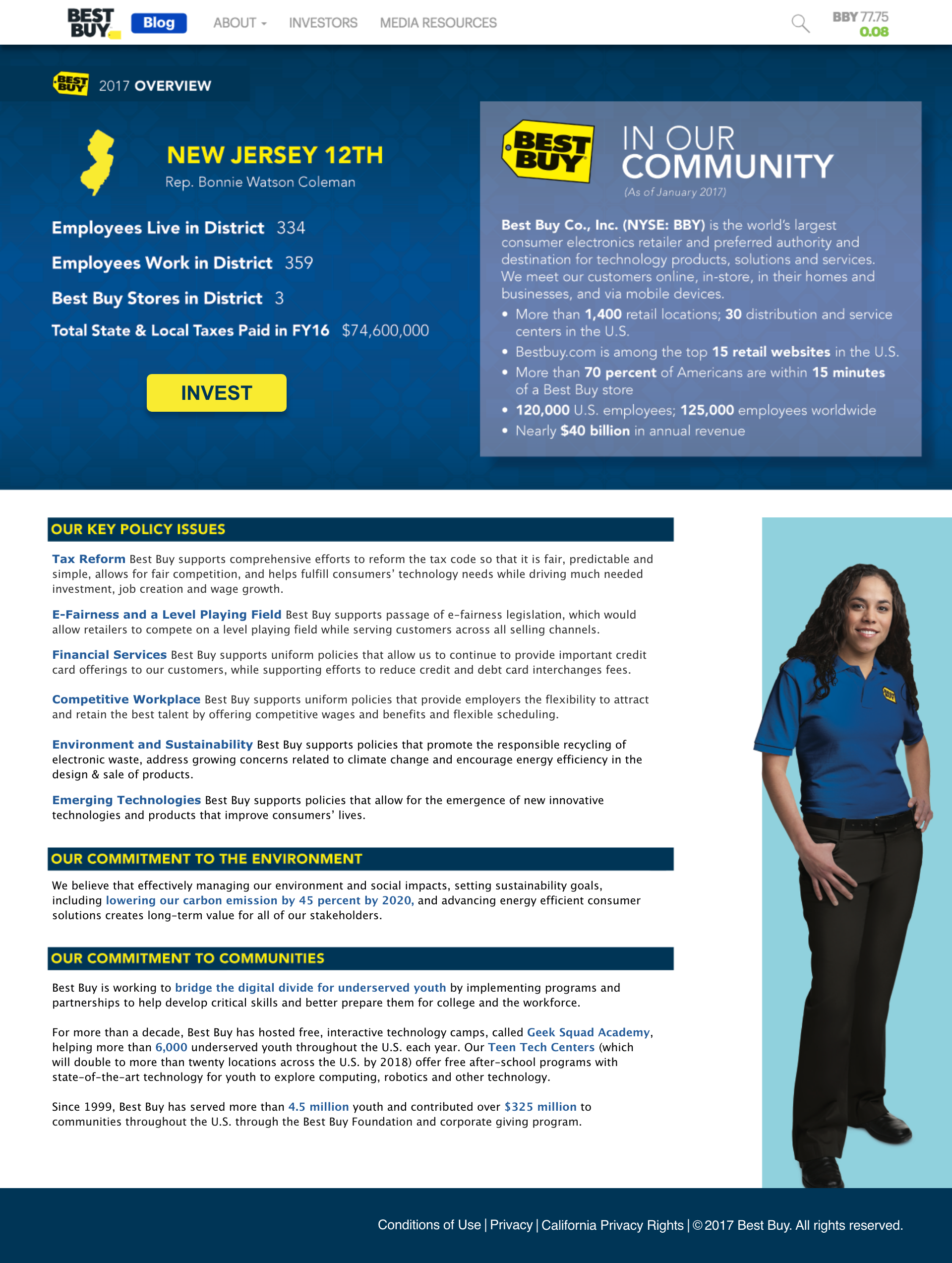 Once I finished creating the designs, I couldn't decide which one to send over to Best Buy's creative team. For help, I asked multiple coworkers around the office to vote. Unfortunately, the results were 50/50. After being approved by the creative director, I conducted A/B testing outside of the office for an hour and a half. As a result, participants said they liked the button aligned to the center rather than to the left.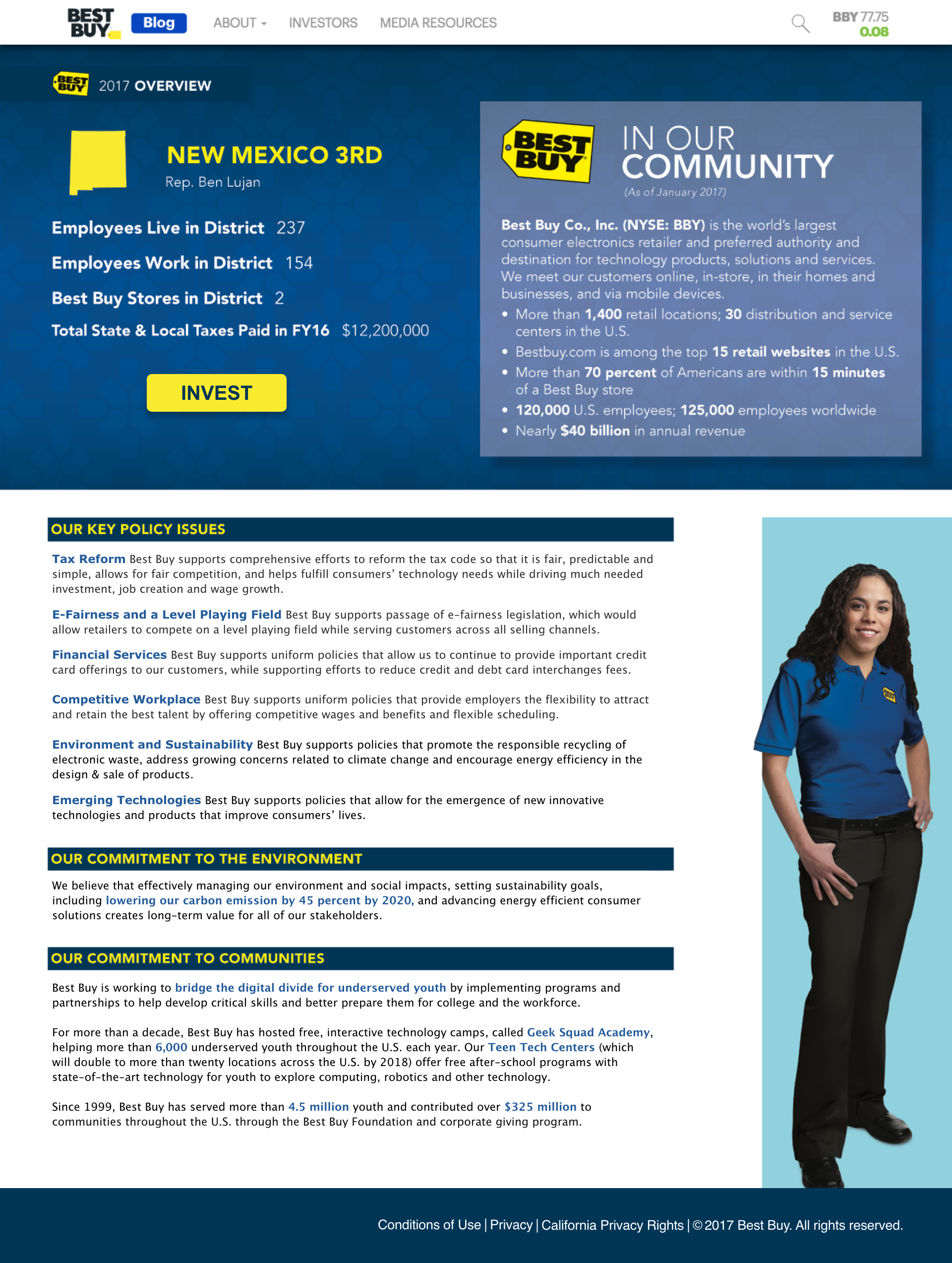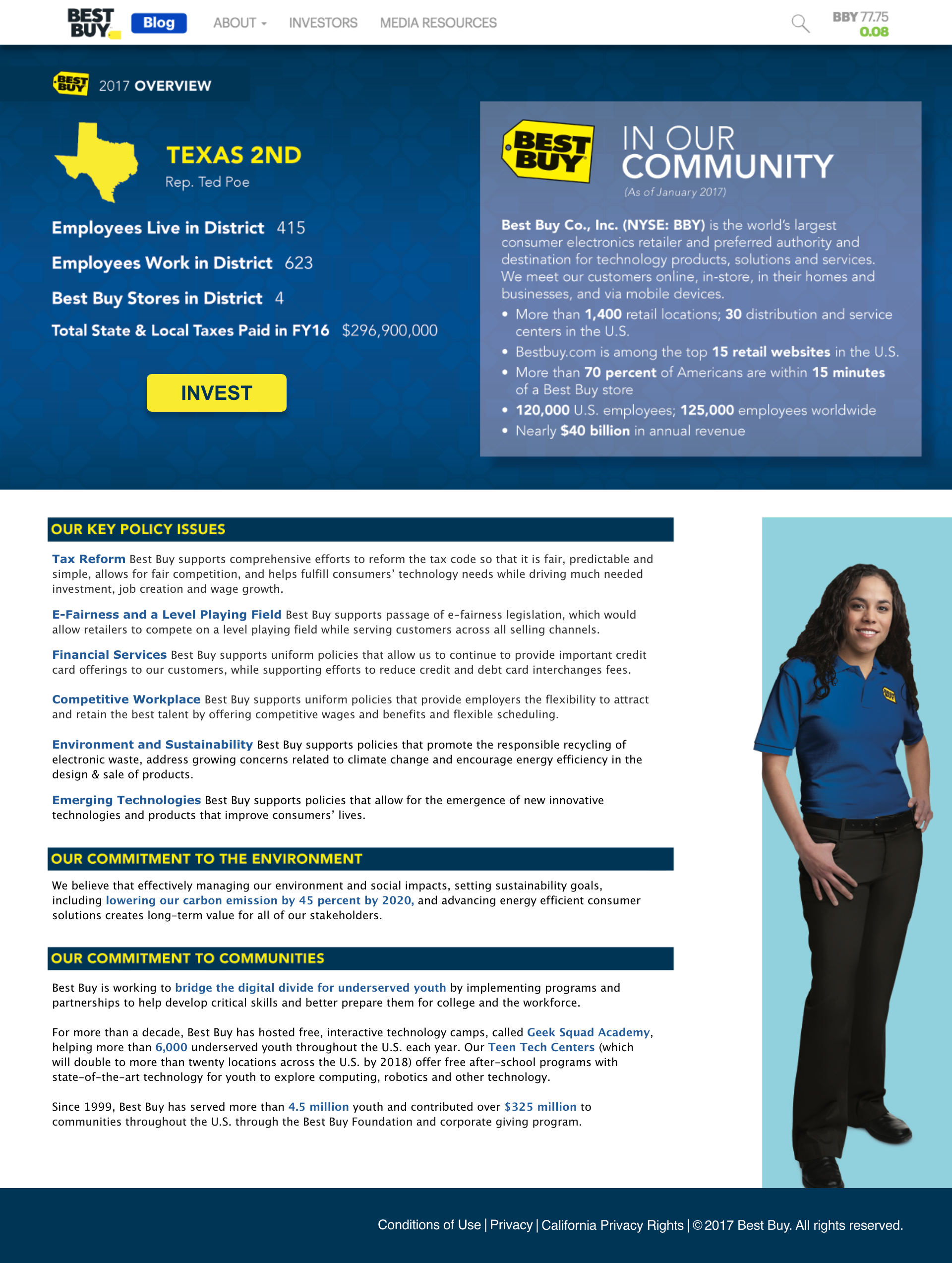 When I finished presenting my designs to Joe, I sent the following deliverables to Best Buy's creative team in Minnesota: sketches, wireframes, mockups, usability testing scripts, and results.
After wrapping up this two week project, I enriched my ability to communicate design ideas to departments outside of creative/design and conduct usability testing alone.