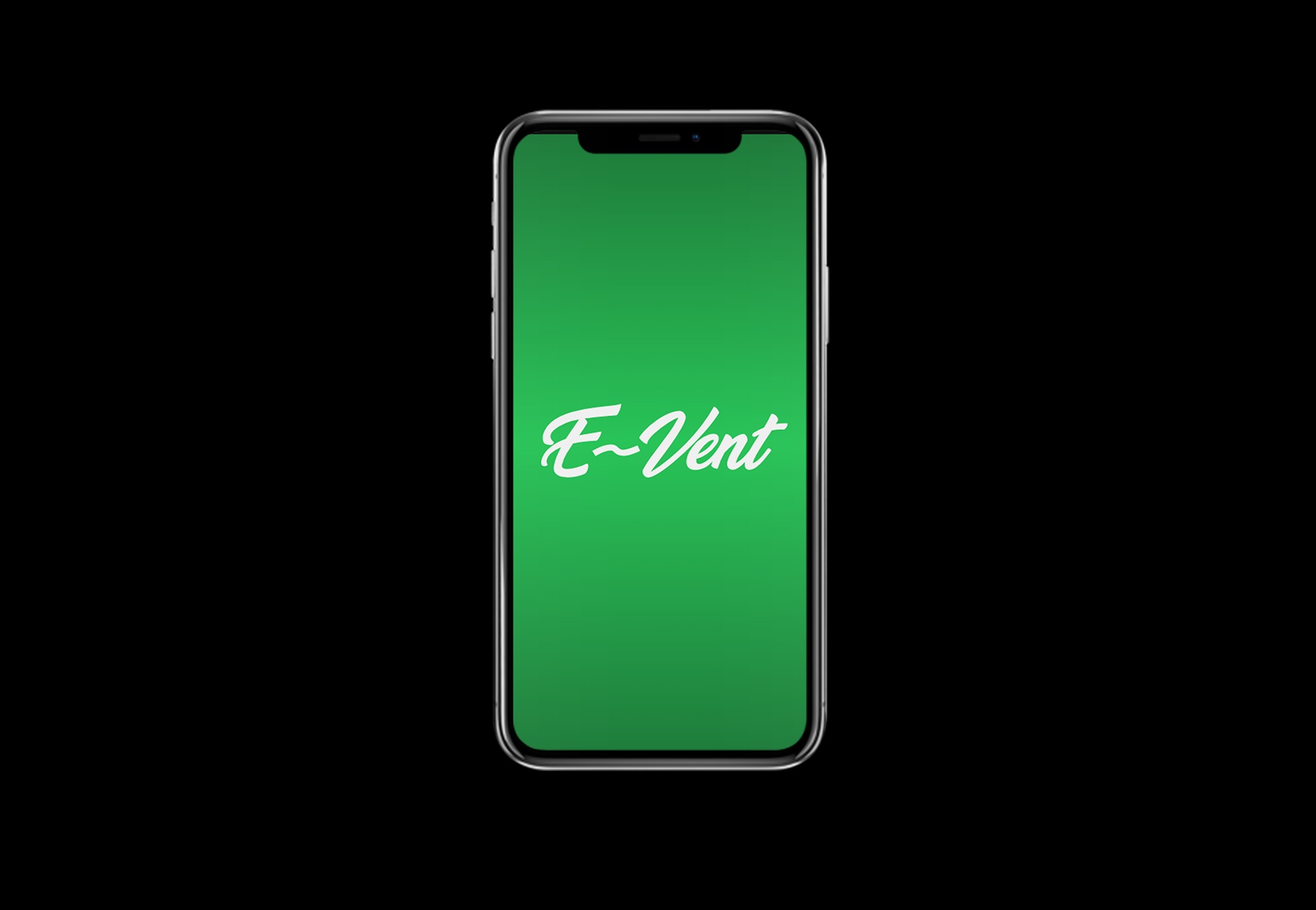 Duration                    My role
Partners
1 Month               UI/UX Designer         Alair Moody-Daniels
The team knows living in a new city makes finding things to do and people to do them with a challenge. However, within our application, users are able to connect, chat, and recommend their favorite places and events around the city. E-vent serves best for young emerging professionals/students who are moving to a new city for work or school. We hope our app can contribute to users' success and serves as unifying the community in a positive and influential aspect.
A vast majority of college students and young professionals move to new cities for school or work, but struggle to find things to do and people to do them with on their free time. 
The overall objective is to connect residents with other locals to explore events, attractions, and restaurants throughout the city.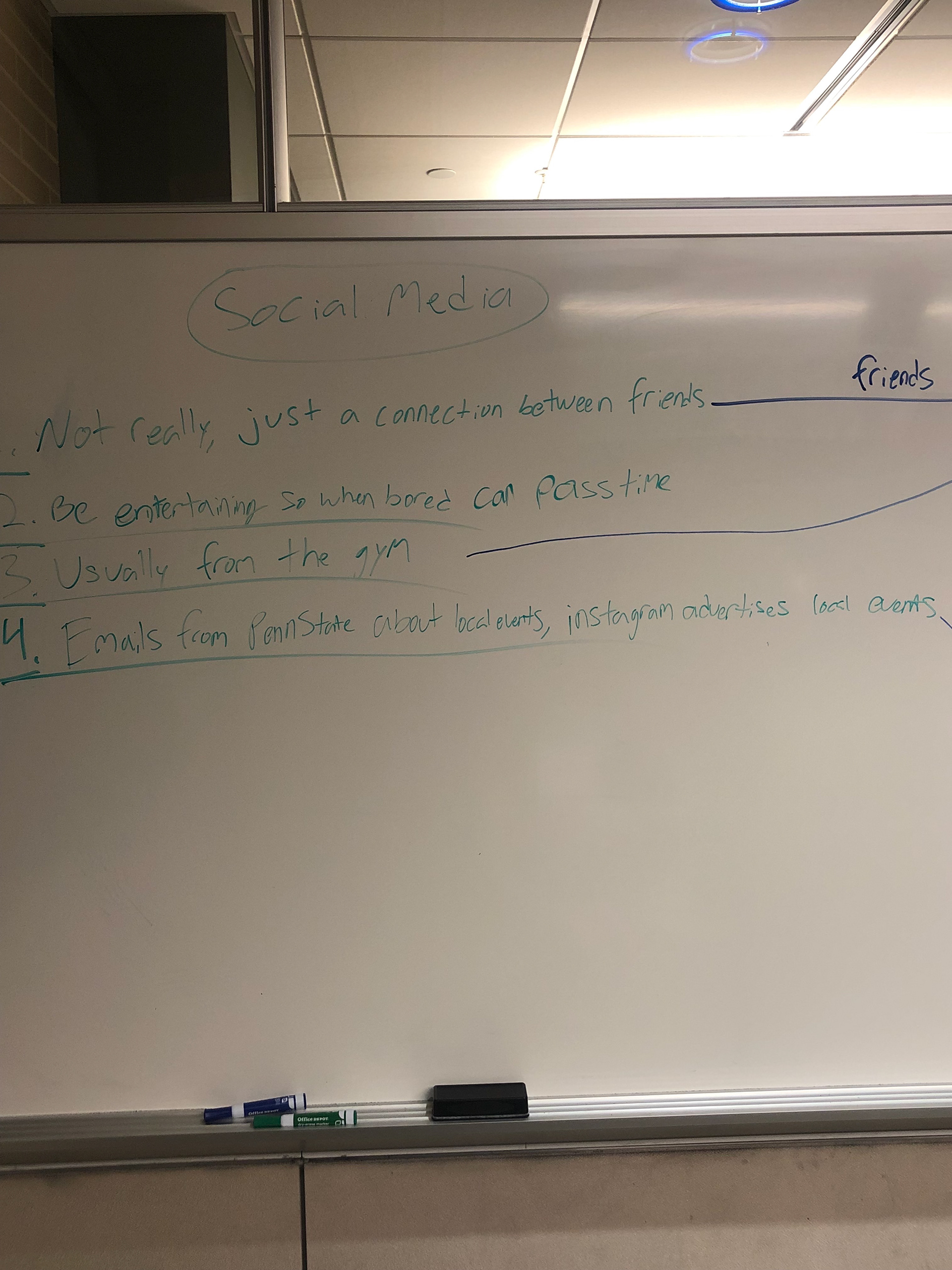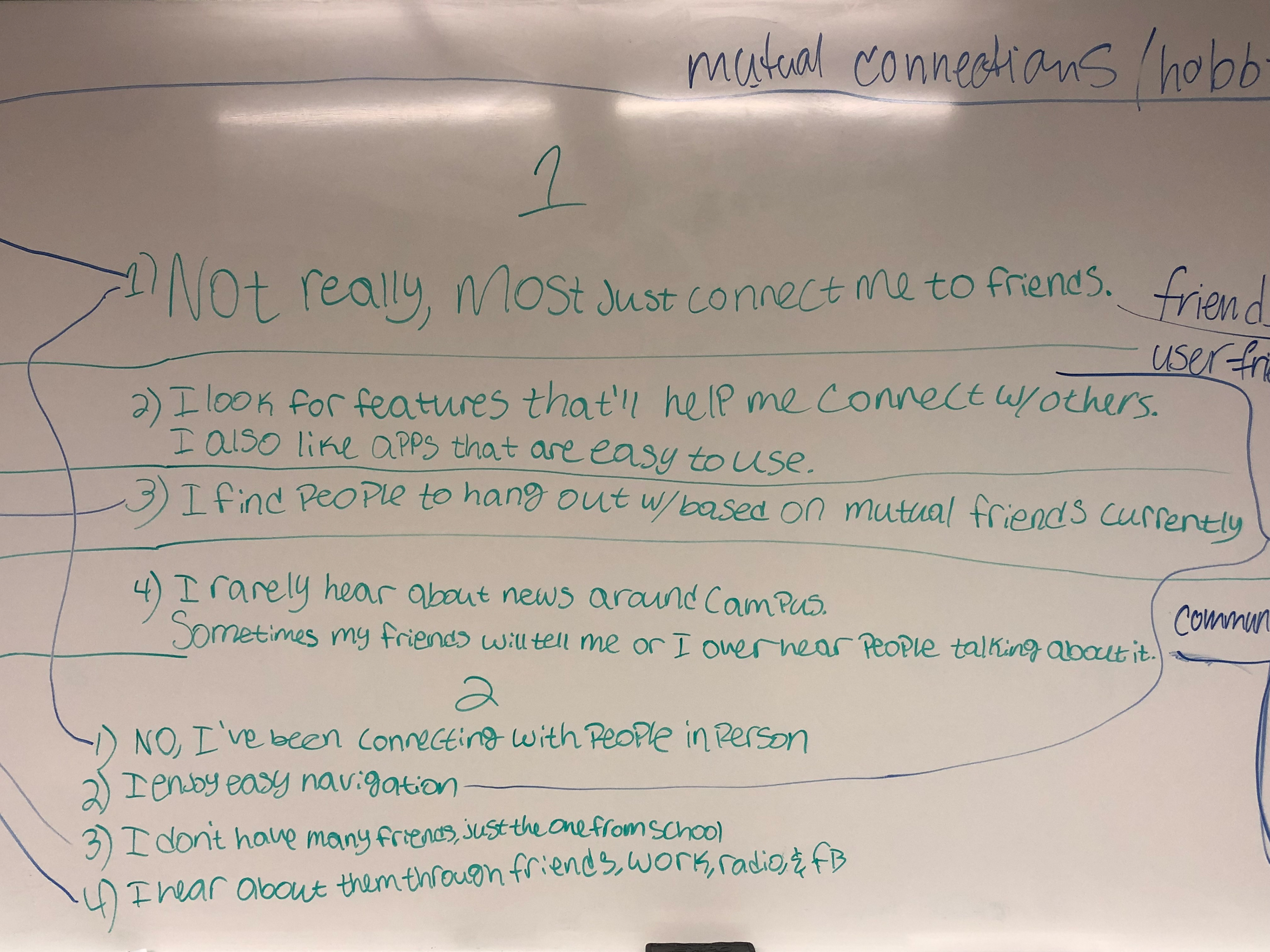 Interview & observation Takeaways:
Before conducting the main interviews and observations, we determined our target audience would be between the ages of 18 and 28. Then, we conducted prescreening interviews and collaborated when writing the main interview script. These are the results after interviewing 12 participants.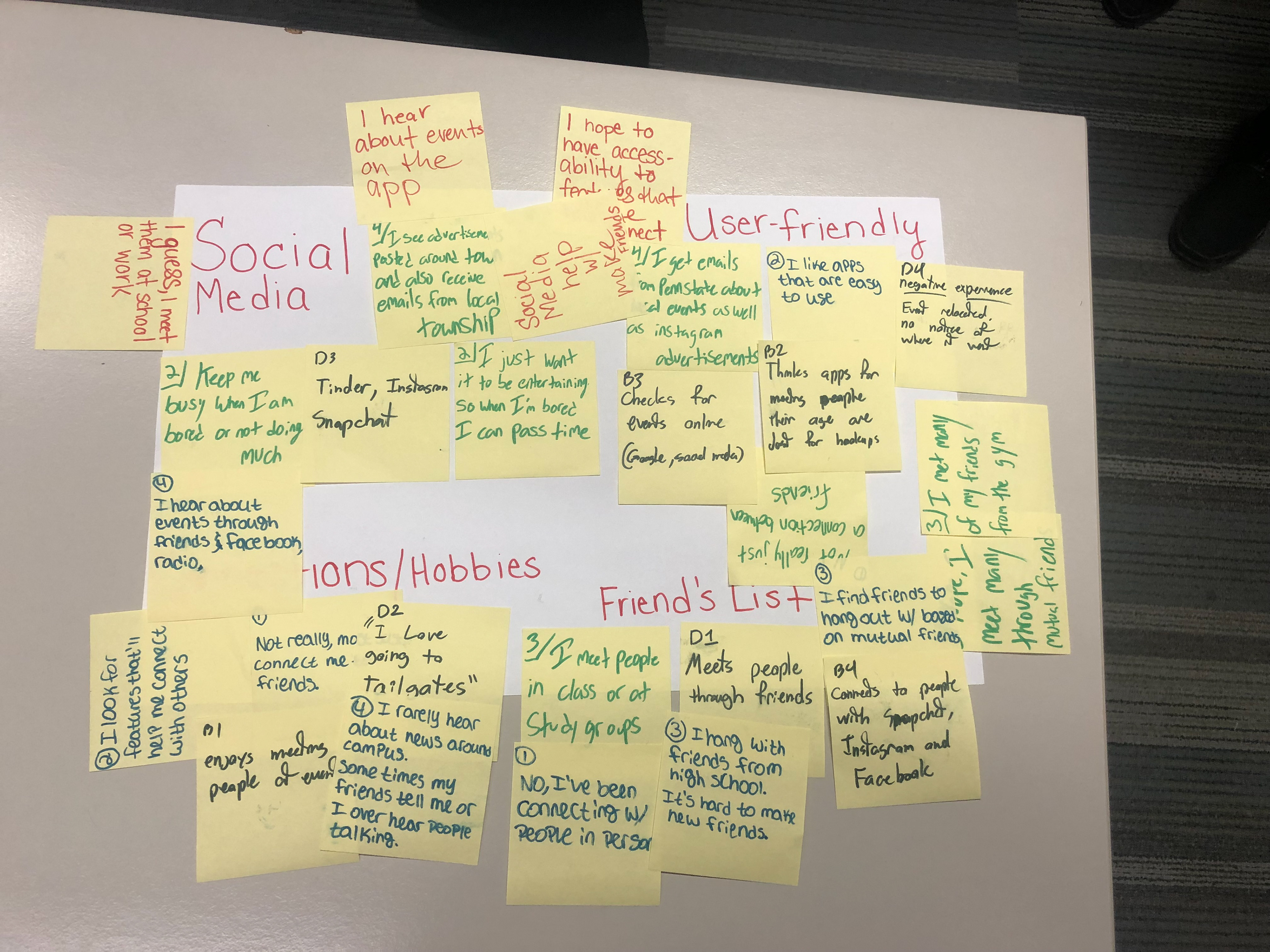 1.
All interviewees use social media when bored or looking for amusement.
2.
8/12 participants have used social media to learn about events.
3.
W

hen using instagram or snapchat, checking stories was almost always the first action.
4. 
When using Twitter or Facebook, checking newsfeeds or DMs were almost always the first action.
1.
Participants and interviewees said they enjoy easy to use apps with fluid functionality.
2.
Participants said they like being sent social media notifications, as well as having the ability to search for

things.
3.
Since most apps incorporate iPhone gestures and all of our participants used their personal iPhones during the observation process, we decided to make that the basis.
1. 
Interviewees generalized their hobbies as "Hanging out with friends."
2.
Interviewees claimed to enjoy eating out, attending school related events, and going out with friends (tailgates, restaurants, bars, etc.).
1.
Majority of the participants met friends through mutual connections (in person and/or on social media).
2.
Some participants met friends through classes, study groups, and hobbies.
3.
Most participants' first reaction after opening a social media app was to check their messages or watch friend's stories. That lead us to believe there is value in spreading news and events through social media.
Our personas are based on the typical student/young professional to gain more insight and help personalize our designs.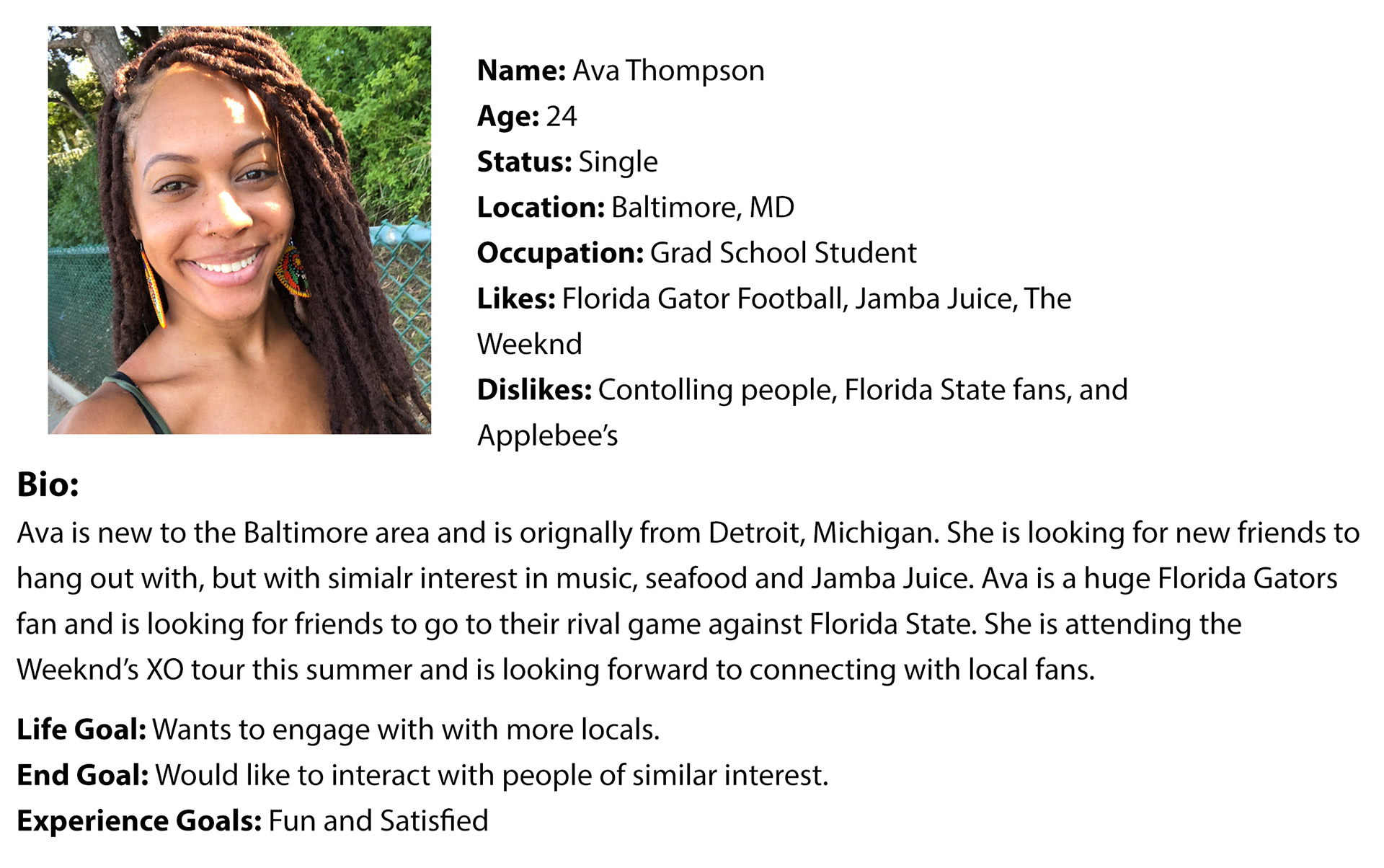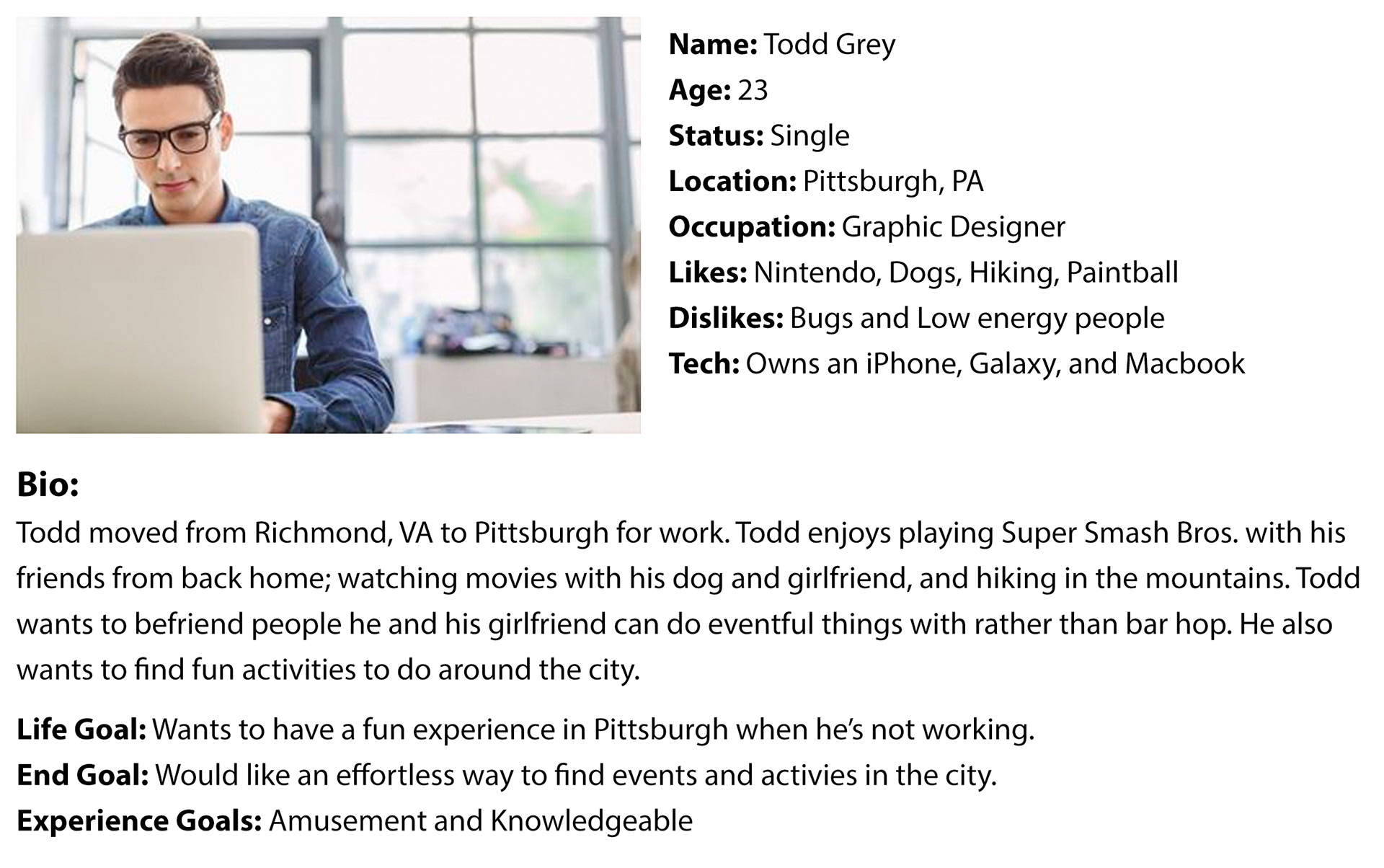 After discussing and planning app functions, buttons, colors, etc. We began sketching our ideas.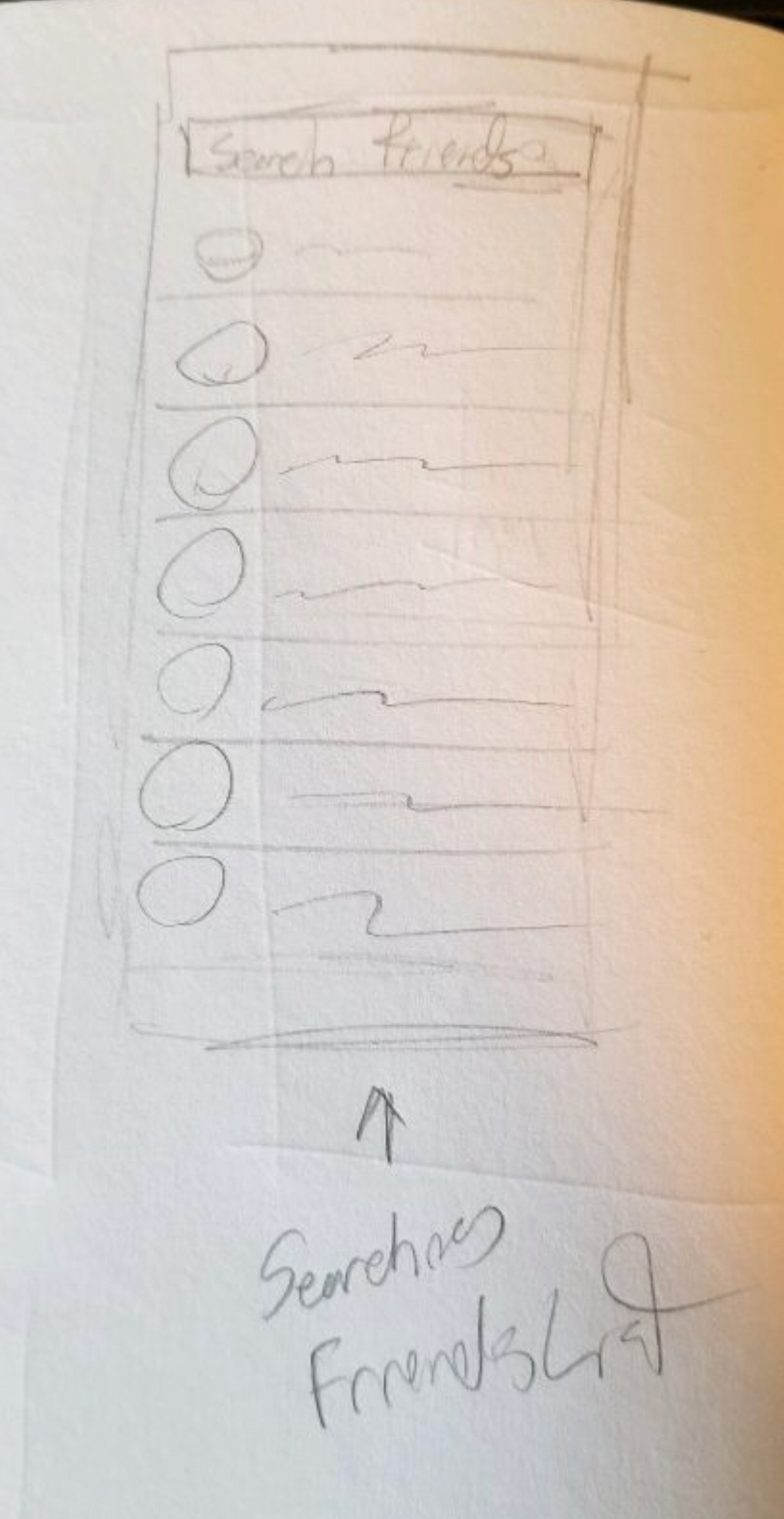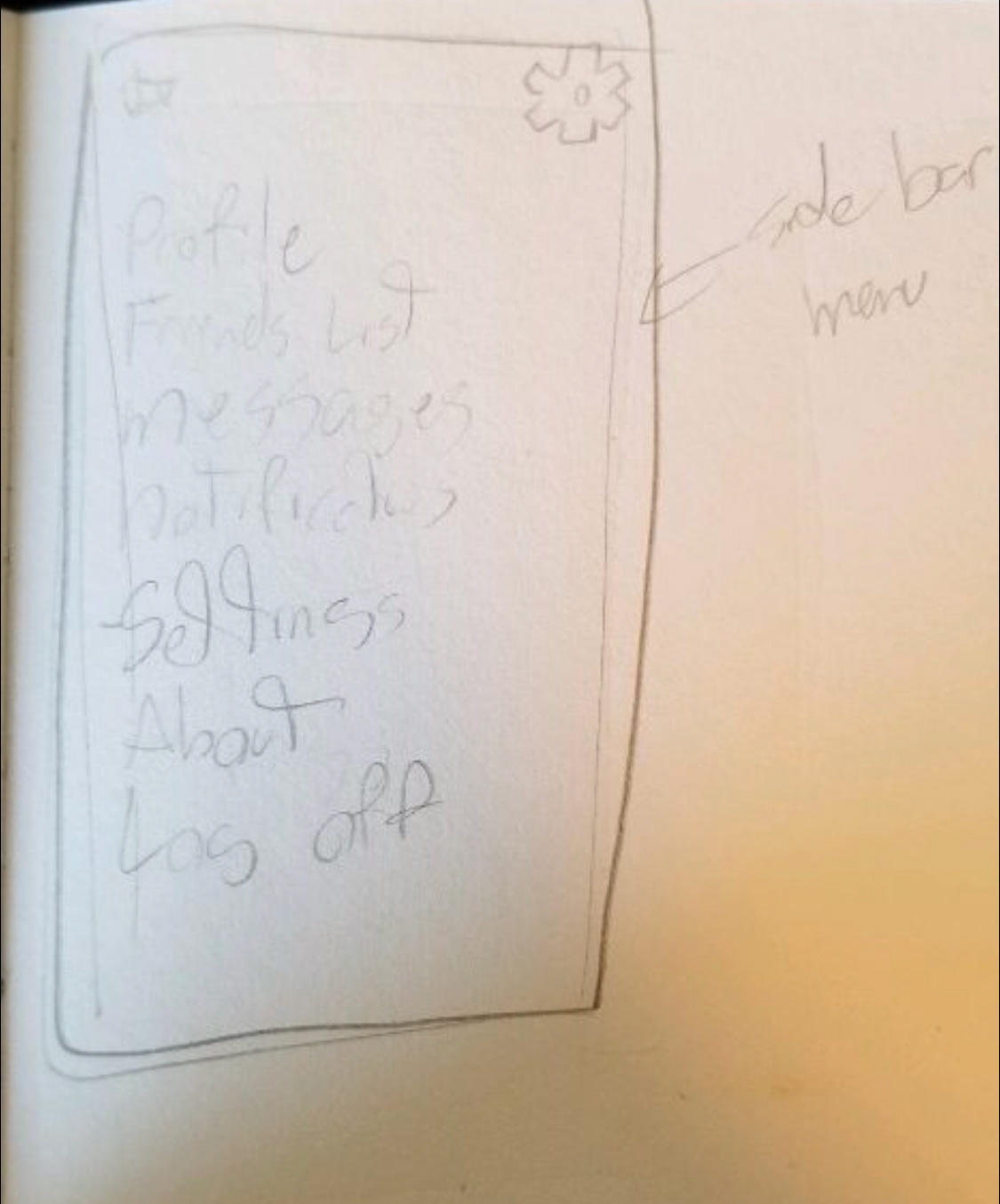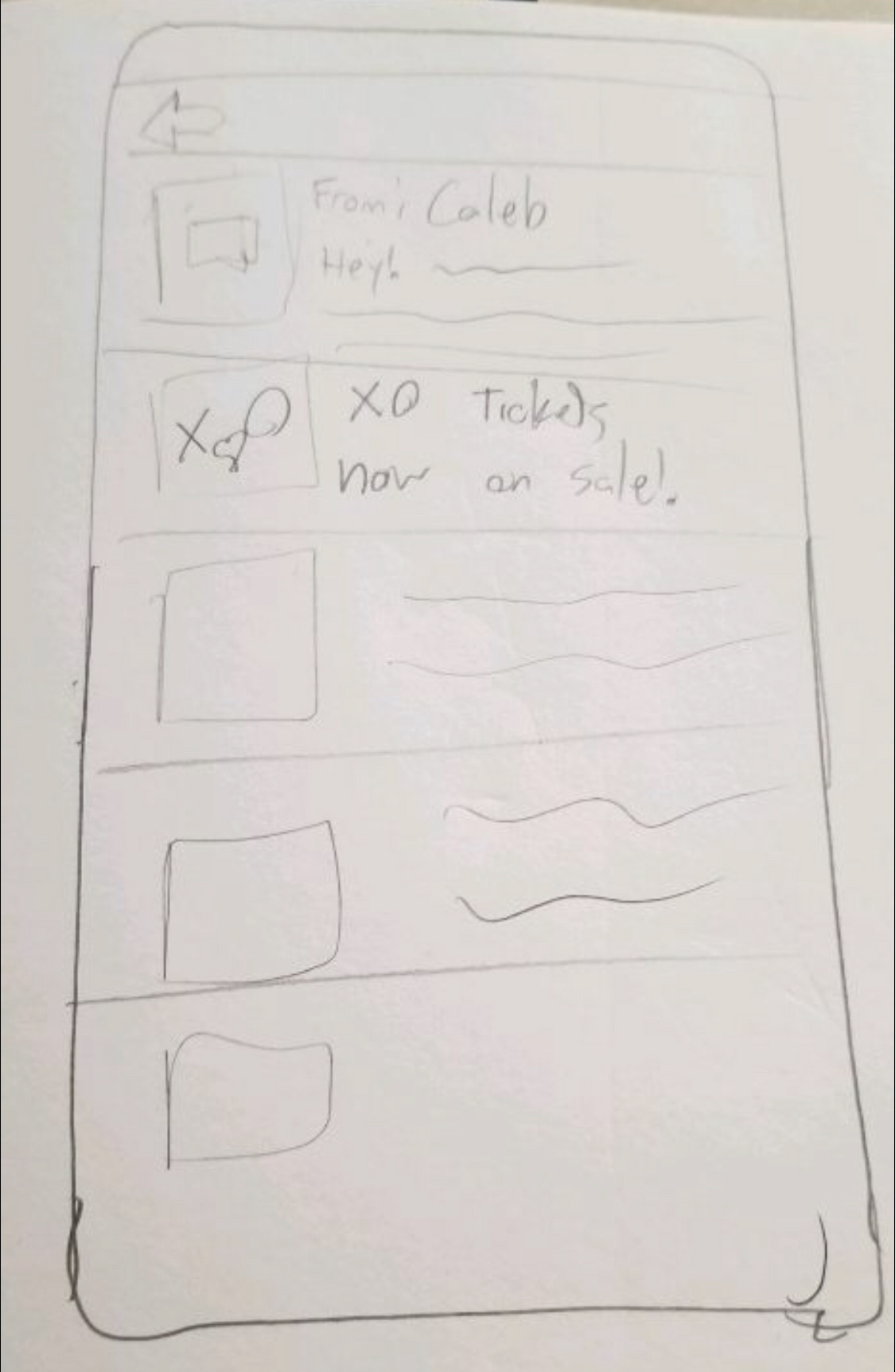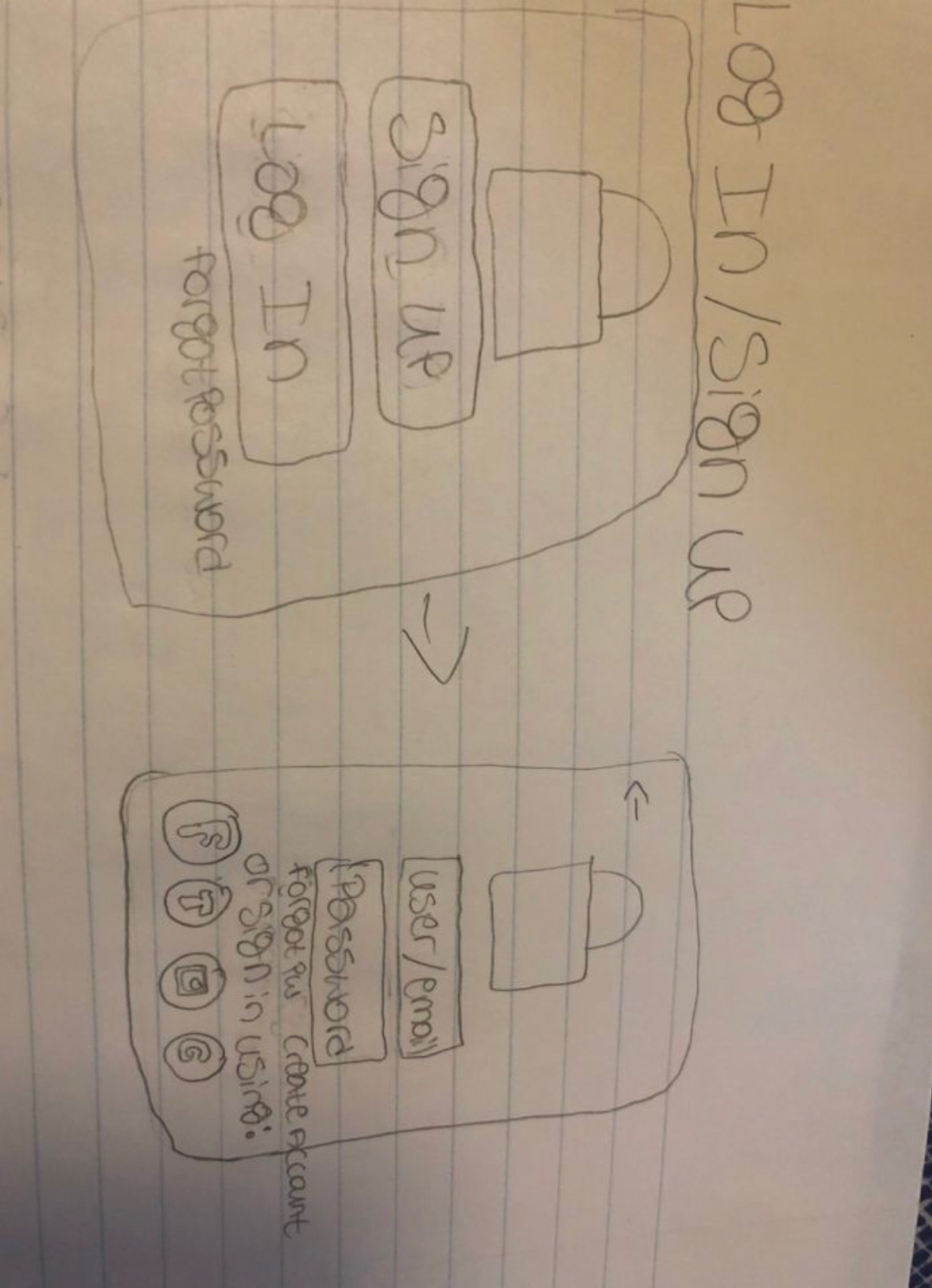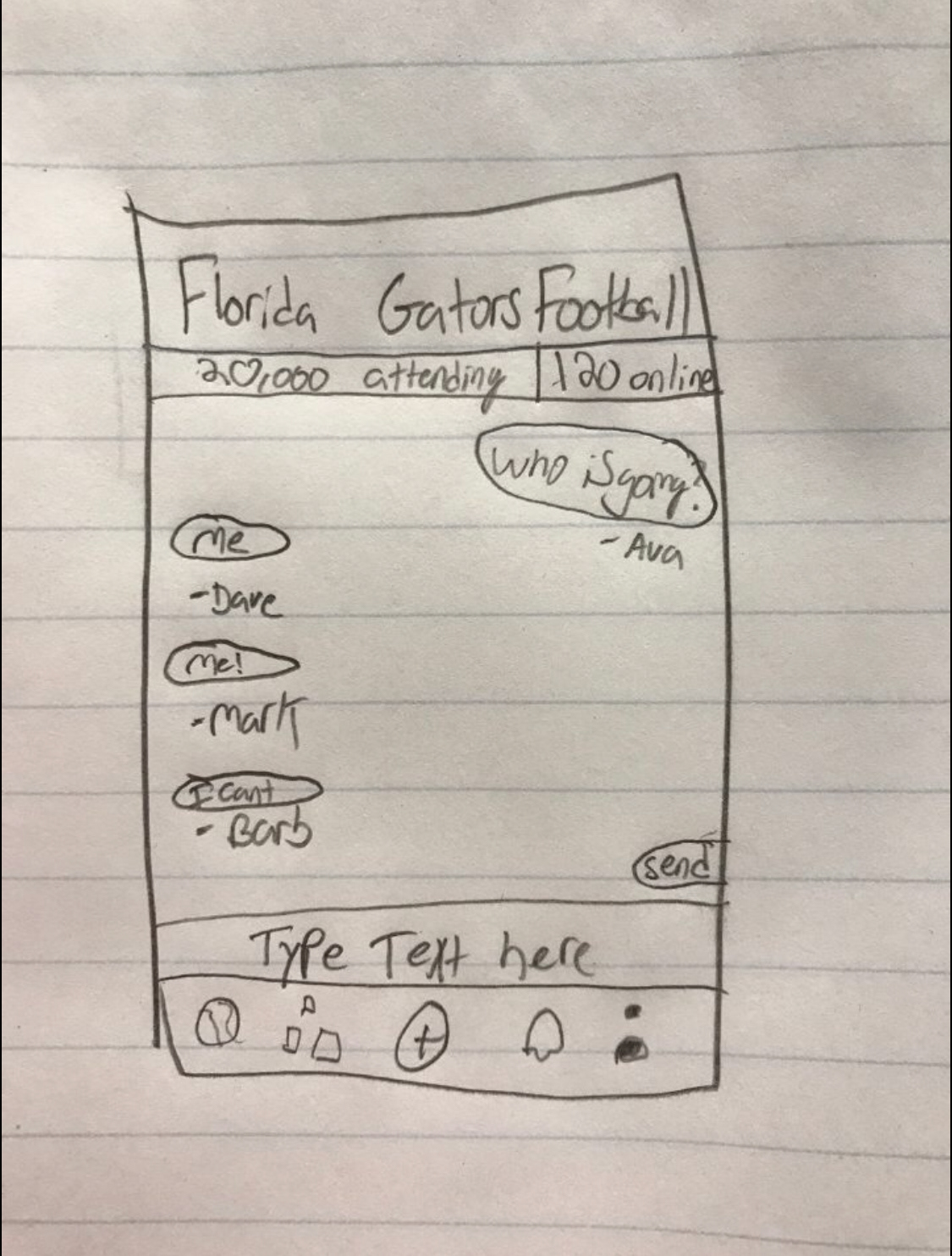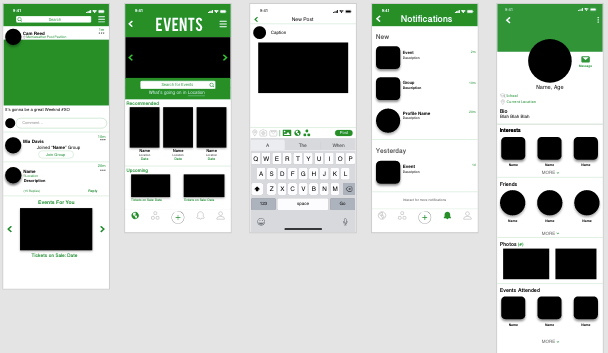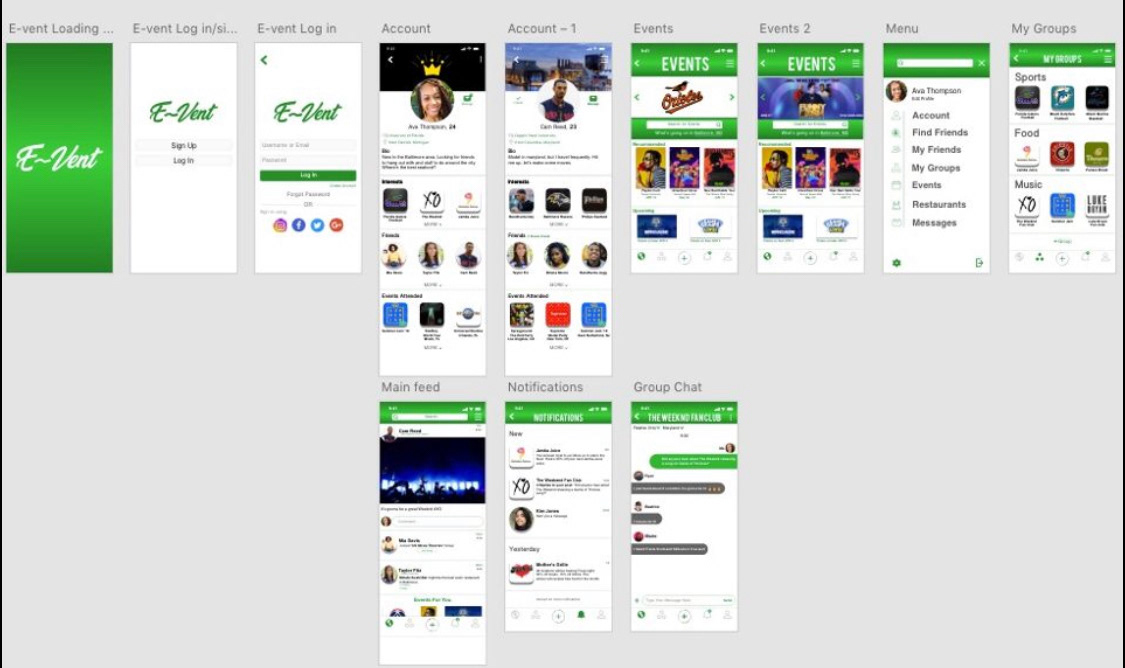 We conducted usability testing as a group. We had 5 participants interact with our prototype and write love/breakup letters to our app when they were finished. 
Love/Breakup letter evaluation:
The Love & Breakup letter evaluation made it easy for participants to tell us what they liked and what they wanted improved in our product. Here's what they wanted: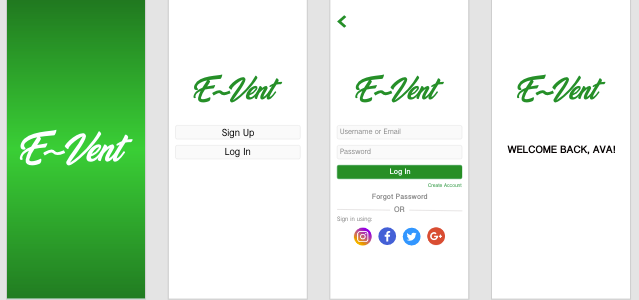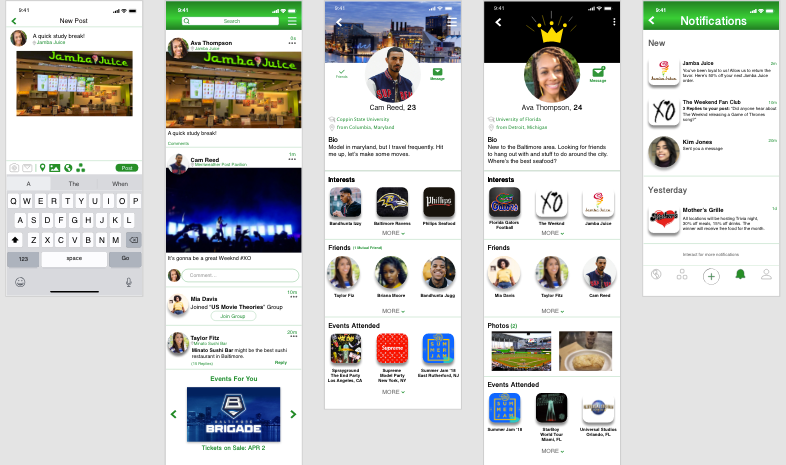 After earning numerous investments/partnerships, E-vent is now being developed by Jon and Brendan. E-vent will be beta tested by Penn State students in September 2019 and will be publicly released months after.