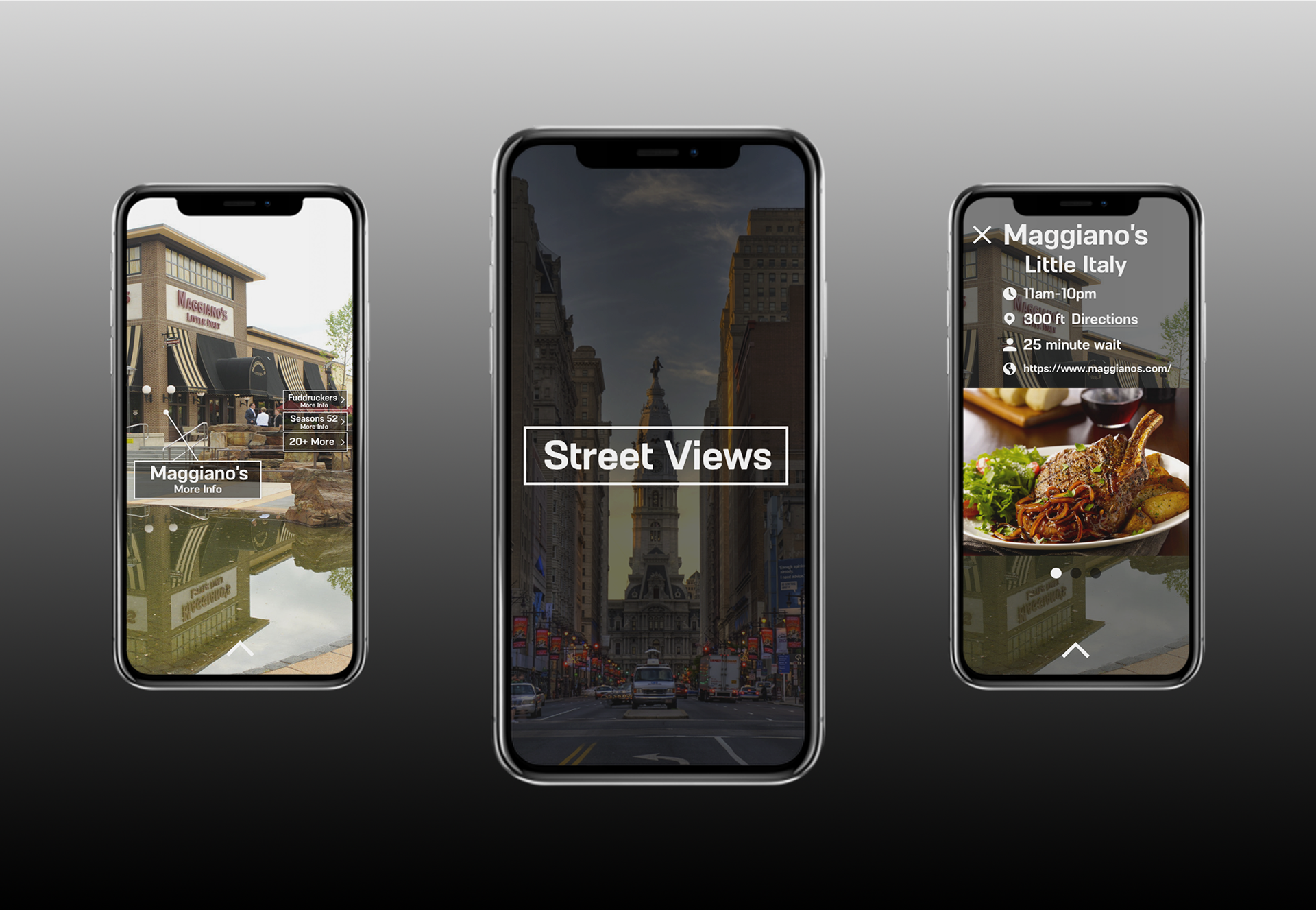 Duration            My role                               Company
1 Month
UI/UX Designer 
Ice Tech (startup company)
Street Views uses augmented reality (AR) to provide users on screen information about events, restaurants, stores, services, etc., within their vicinity.
Currently, we lack live up to date information about various shops, restaurants, events, etc., in our region. Unfortunately, without said information, we miss out on fun events, overspend, and waste time in unexpected lines.
I was responsible for surveying locals, creating personas, storyboarding, designing the original screens, and prototyping. 
target audience:
According to a study by Statista.com, people between the ages of 18 and 56 utilize mobile apps and shop online more frequently than others. We decided to design for people between the ages of 18 and 40 because they'd be able to understand our app functions better than the older demographic.
Results:
After screening 60+ volunteers, I randomly selected 20 participants that met the requirements and had them report to a fellow researcher.
​

Once the

 
interviews were finished, I used qualitative code to understand what participants wanted in our app.
Participants told us they would like to use Street Views to improve their budget or find things to do with their family and or friends.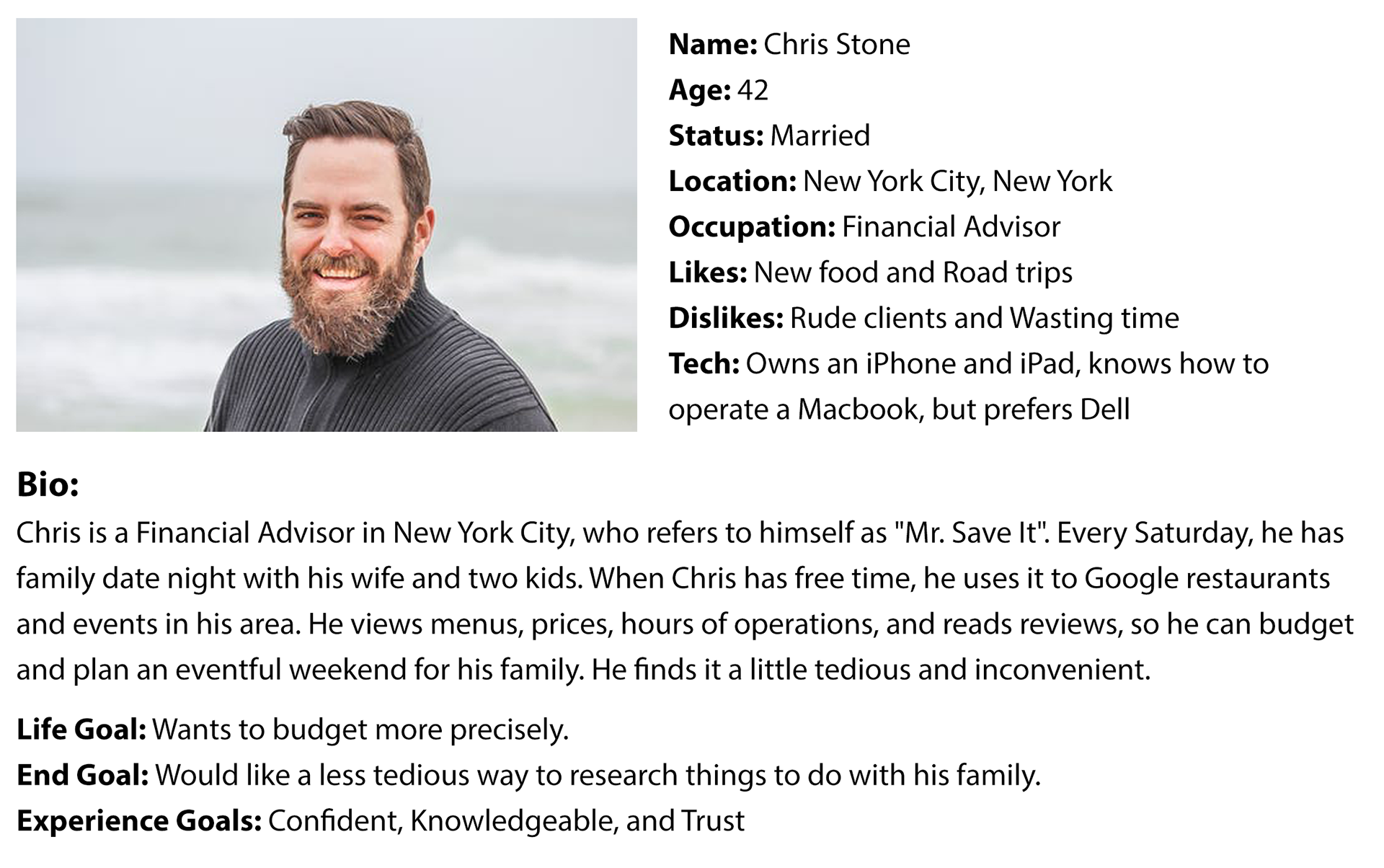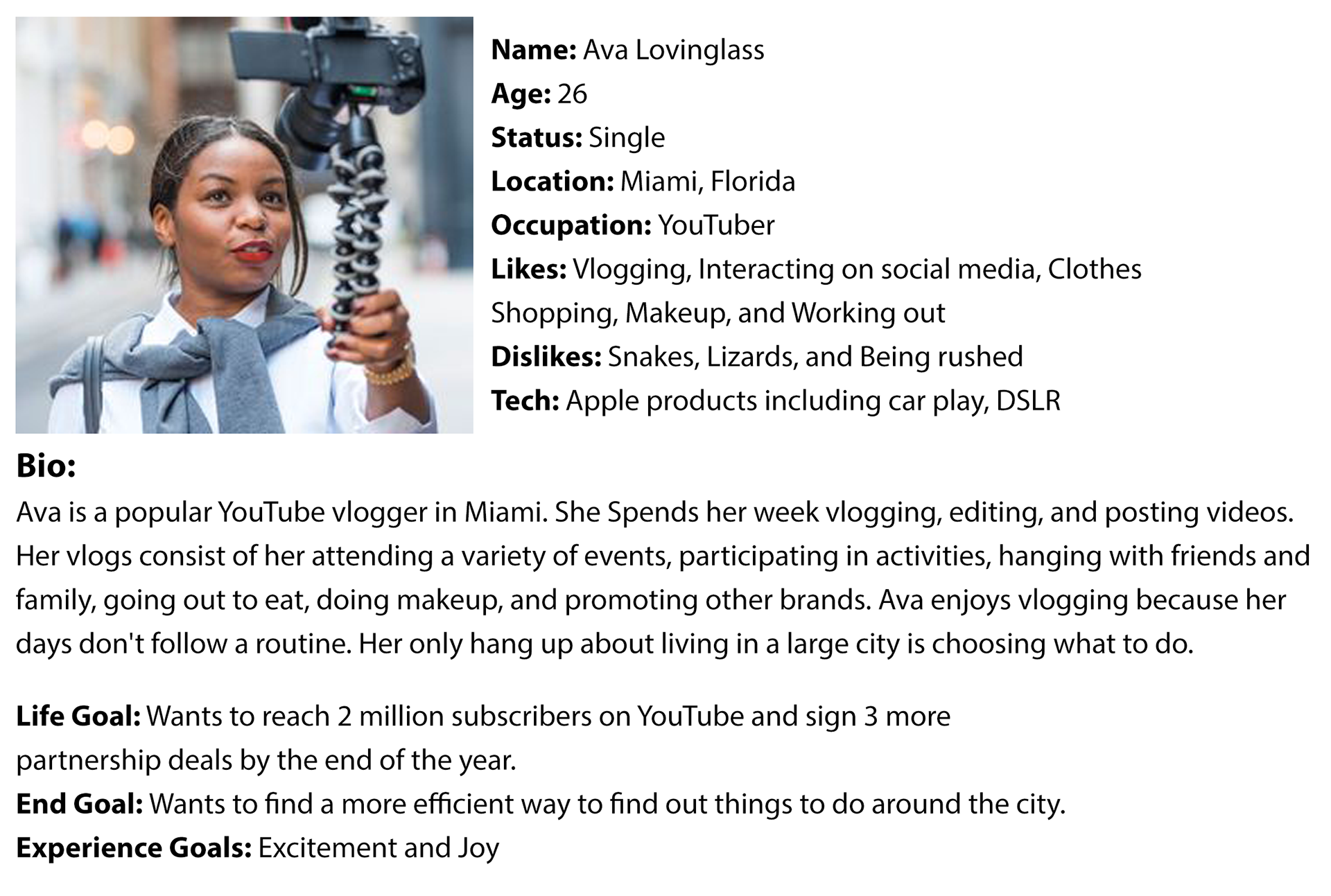 *
Before using the Street Views app
​​​​
*
After using the Street Views app
​​​​​​​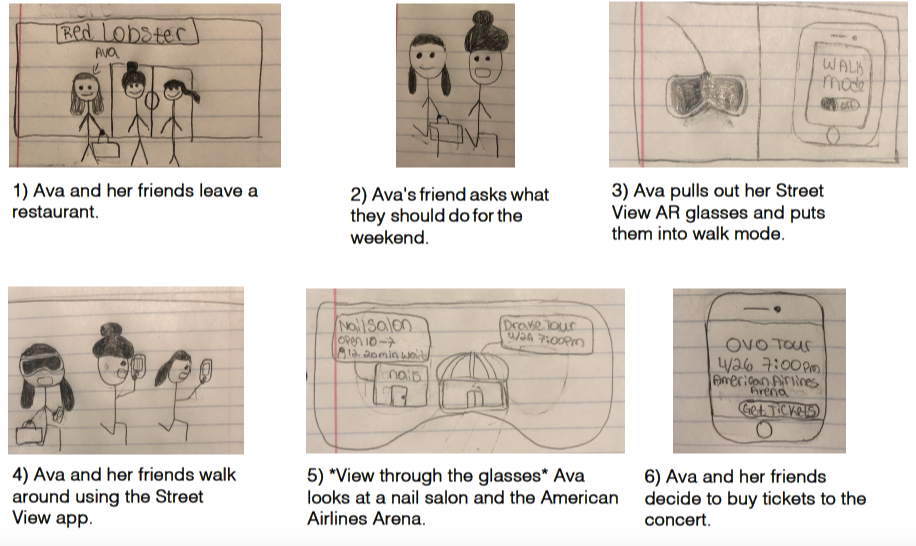 1.
Restaurants, Activities
2.
Directions, Distance, Hours of Operation, Wait Time
3.
Search Option (voice search included)
5.
Product page for the AR glasses and lenses
6.
A

R Glasses Page (include thumbnail, price, ratings, and review link)
9.
Home Screen (use phone camera)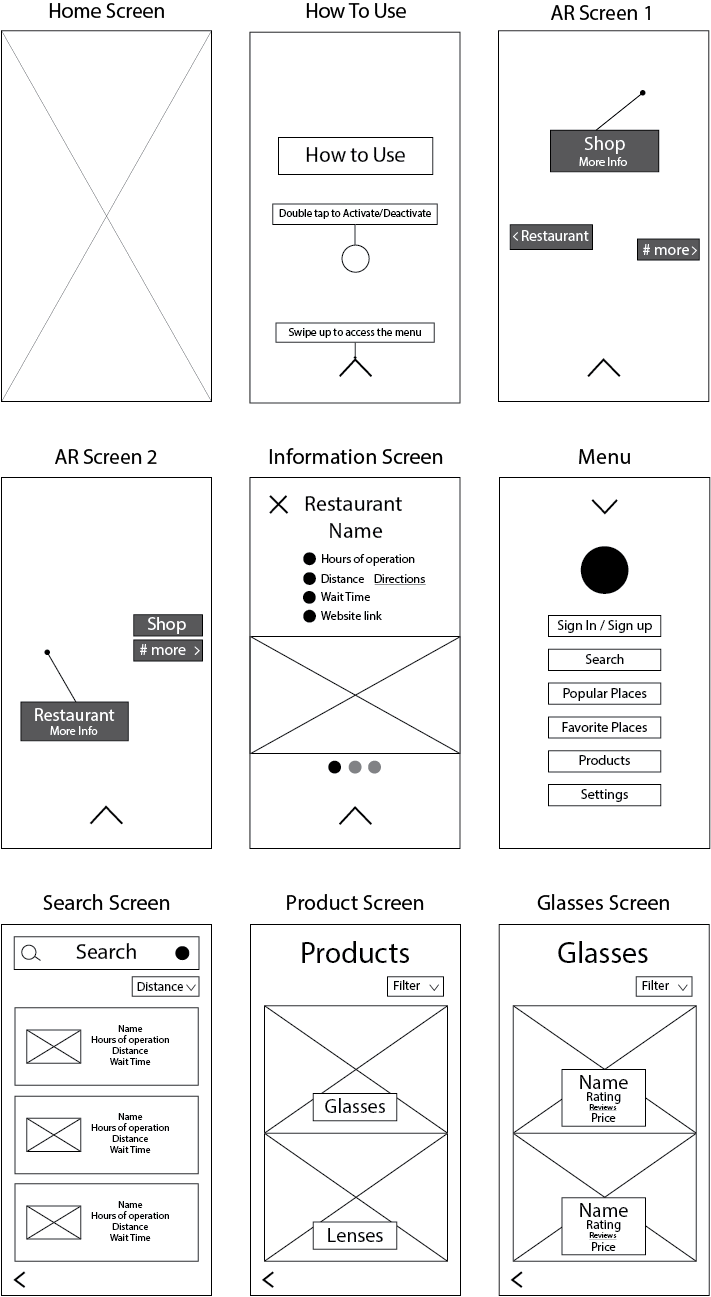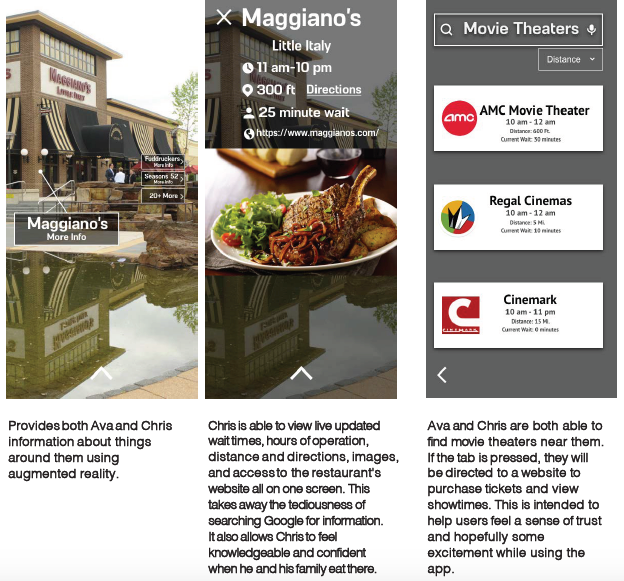 Upon completion of my role, I handed the deliverables over to the senior designer on the UX team. Because school was on the horizon, I wasn't able to see any iterations following my initial designs before I left. Street Views will be made available to iOS users November 2019 and Android users February 2020.